La Tania has a Sherpa supermarket that is always well stocked and includes a deli section for fine hams, chartcuterie and cheeses.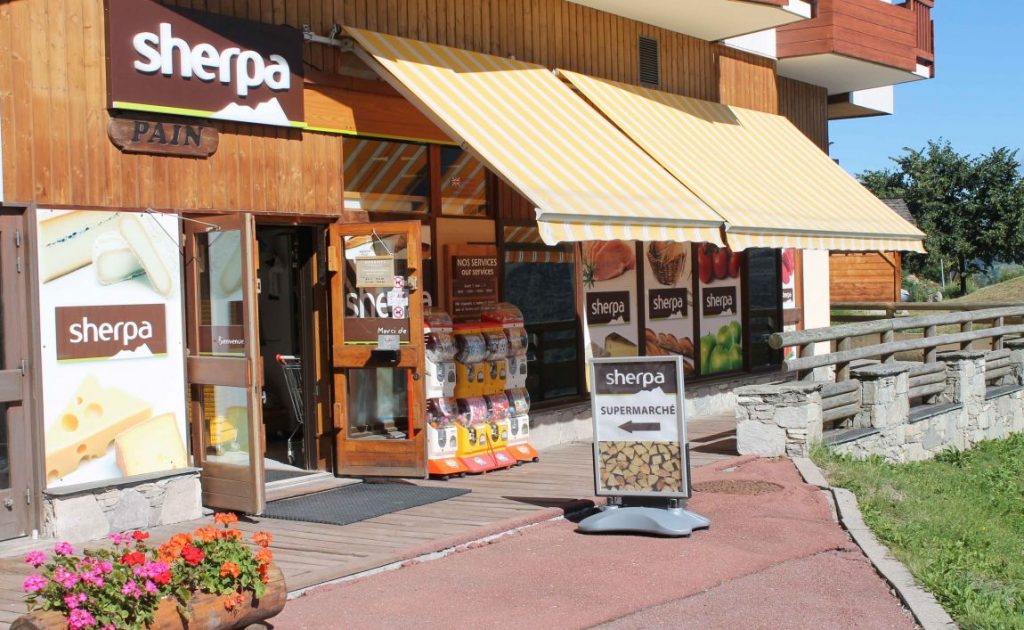 There is an artisanal bakery which sells a wide range of traditionally made French breads, croissants, pastries and tarts.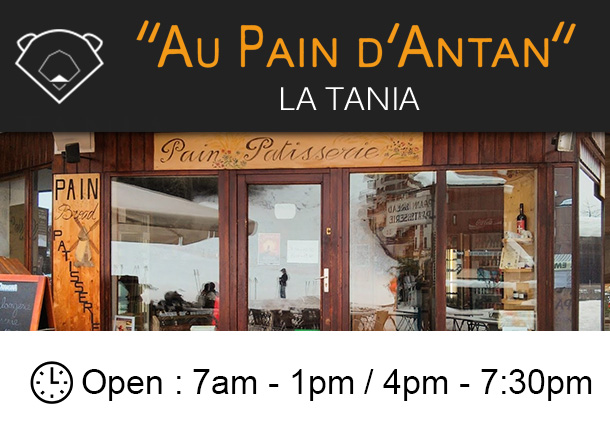 Au pain d'Antan can be contact on +33 (0) 4 79 08 23 37 or by e-mail at info@aupaindantan.fr to enquire about deliveries to the chalet.
Saveurs des Alpes is the speciality delicatessen showcasing local savoyard produce together with homemade takeway meals including fondue, raclette, pizzas, rotisserie chickens and lasagne.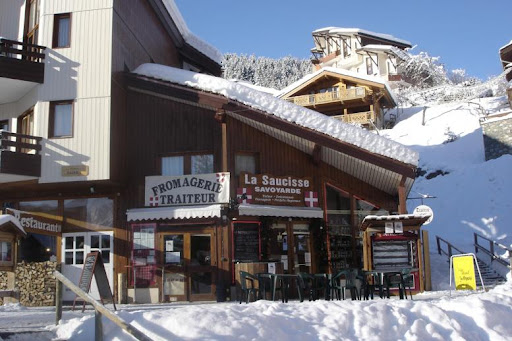 Snowfood provides delicious take-away pizzas.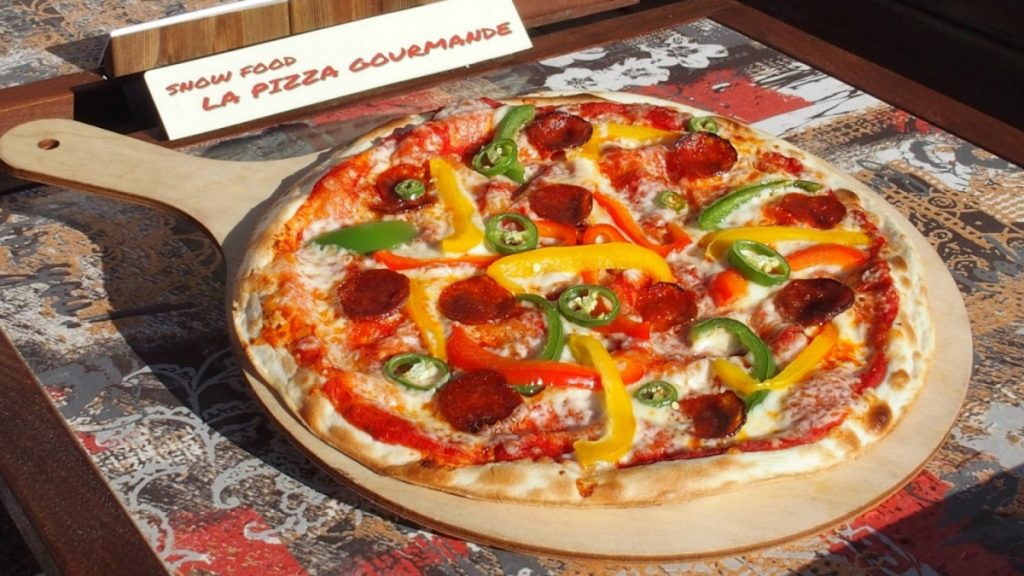 Guests arriving by car may choose do visit the Super U supermarket in Salins Les Thermes (just outside Moutiers on the way to La Tania) to stock up before driving up the mountain.
There is also a Tabac/gift shop and several sports equipment/clothing/ski hire shops.